Back to staff directory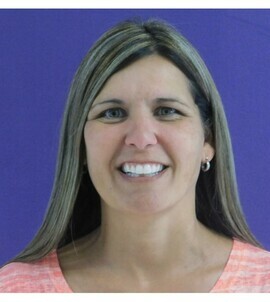 Family School Liaison Officer
Phone: 780 835 2225
As the Family School Liaison for E.E. Oliver Elementary and St. Thomas More School over the past 9 years, I get up every morning and love coming to the school knowing there will be many young students waiting for me to spend their day with them. I truly cannot think of a better or more rewarding profession to be in.
After completing a Family Studies Degree at the University of Alberta, I've had amazing opportunities over the past 27 years to work for The Canadian Red Cross Society in Blood Donor Recruitment; for the YMCA Enterprise Centre as an Employment Counsellor helping a variety of groups including Adults with Special Needs, Youth and Immigrants; for Fairview College as the Foundation Director and as the Financial Aid & Awards Officer; for Alberta Health Services as the Volunteer Coordinator; and as a Secretary for our local Construction Company. All of these experiences have equipped me with a diverse and extensive set of skills that I am able to use in order to assist children and their families.

I have two children of my own, both of them now grown up and moving forward with their own exciting goals. Being a mom has helped me relate to parents and students on a much different level knowing the struggles they go through; with academics, sports, friendships, and the pressures of social media and technology.

The Family School Liaison Program is made possible by a funding partnership with Family & Community Support Services, Alberta Health Services Mental Health, and the two schools. The Program is responsible for delivering Social-Emotional learning opportunities and mental health support to all K-6 students in Fairview. Topics covered are always responsive to the needs of the school and community and include Bullying Prevention; Happiness; Empathy; Social Skills; Self-Esteem; Addictions Prevention; Personal Safety lessons such as At Home Alone, Stranger Smarts, Child Protection, the Babysitting Training Program; and so much more! The Family School Liaison Program also provides mental health intervention, and one-to-one support sessions for students.